LIFE IN TECHNICOLOUR!
Here at Fine Lime Illustrations it's all about bold, vibrant colour with a touch of whimsy - because life is just too short for black and white!
My goal is to bring a little bit of extra joy into your daily life - and the lives of those around you - with my artwork and stationery items. If you have questions, please get in touch!
HI! I'M MELISSA
I'm an illustrator, graphic designer, writer and podcaster and I've been creating "stuff" ever since I could hold a crayon in my hand.
My hope is to bring a little ray of happiness  to the world through my colourful art and stationery.
I have an affinity for bold colour, snail mail, growing veggies, British crime dramas, tea and doggies.
I also run a boutique graphic design studio specializing in ebook, digital printables and lead magent design at finelimedesigns.com
MY WORK
I work out of my little home based studio on Canada's south west (and wet!) coast.
Most of my work is alcohol marker or watercolour based but I also dabble in ink markers and pencil crayons. I've also started to do more digital drawing.
Most of the illustrations you'll see available in my shop as prints or stationery are bright, bold and appeal to the child within.
But, I also love to draw food and houses and am an avid collage artist (which currently takes the form of art journaling) who loves to reuse vintage papers, ephemera and postage stamps in my work.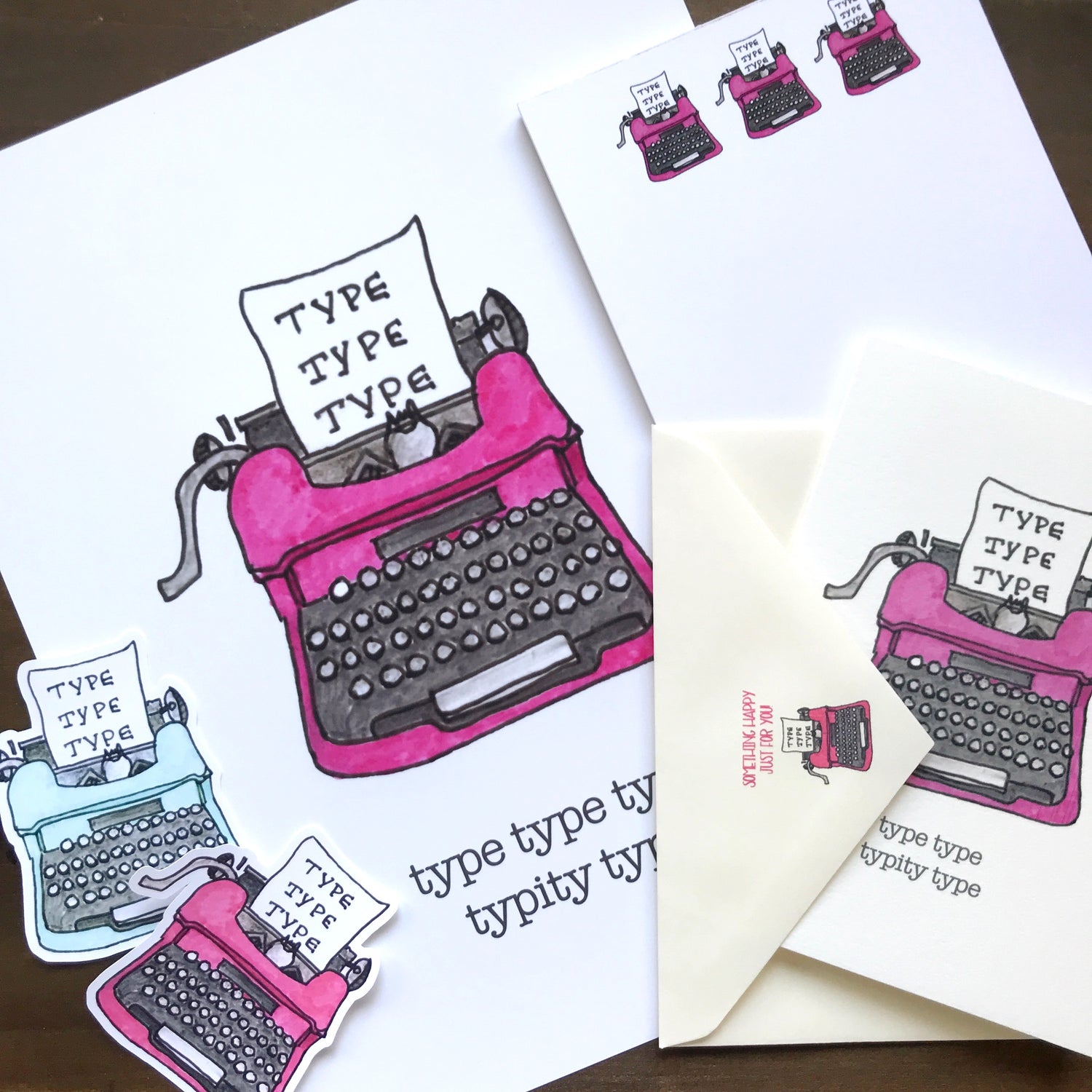 STUDIO PRACTICES
My studio practices are constantly evolving as I work to find better ways to be more sustainable and environmentally friendly in my work.
Whether that is through the materials I choose to use, how I pack my orders or the way I ship my packages, it's a constant state of change!
Don't be surprised if you receive one order with recycled bubble wrap and another reused tissue paper! It changes as I use what I have and try to avoid waste!
Fine Lime Designs and Fine Lime Illustrations recognize that we are settlers living and working on the shared, traditional, ancestral and unceded territories of the scəw̓aθən (Twawwassen), xʷməθkʷəy̓əm (Musqueam) and other Coast Salish Peoples.